More than 25 years of experience in producing high quality components in all kinds of material
on modern CNC machines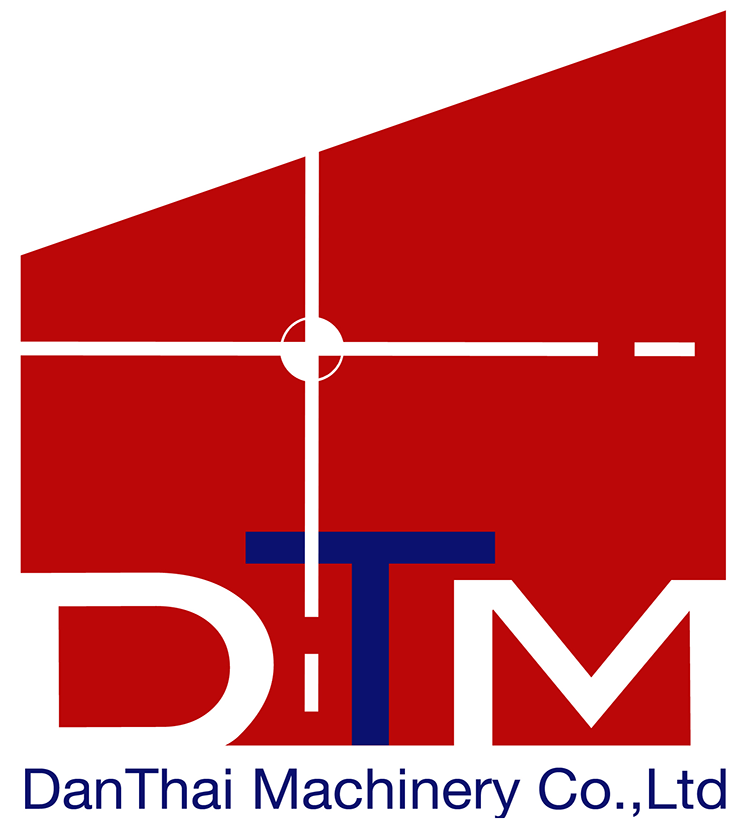 DanThai Machinery is a Danish/German owned component manufacturer and project management company.
Our company was established in 2010 with the objective to produce high quality machine components to a wide spread of industries. The shareholders were VARO SPECIALMASKINER, IFU (Investment Fund for Developing Countries), and the two managers, Frank Henriksen and Karsten Brammer with a share capital of 30.000.000 THB. Frank is responsible for Business Development and the company's Managing Director. Karsten is the Technical Director and responsible for the Production, Research and Development.
Our visions and mission are clear; Basis is a Scandinavian Management Philosophy and extreme respect for the global goals set by UN fx the goals for sustainable development. We constantly support all actions against corruption, child workers and equal rights for all.
Over the years the company has found its own markets from Australia to United States and has today a customer basis spanning over many years. The present position in the very competitive market has been captures due to the strong business principles. Among them are Guaranteed prices, Guaranteed Quality, one-stop service for complete process including financial and engineering support.
Furthermore, DanThai Machinery's production team and supporting staff are motivated and dedicated to offer maximum of qualified assistance to all customers. The company is committed to social responsibility and ethics for our local society. We also pay attention to all human rights issues and respect all environmental laws. We pay close attention to diversity, inclusion, health, and safety as well as products compliance.
DanThai Machinery has a flat organization
This means the management maintains a close dialogue with all staff members about working routines and respect the employee's influence. A high professional attitude is a vital part of the management's philosophy as well.
Our production has main focus on specific machinery components, but DanThai's services include setting up product quality standards and quality control management systems, organizing and conducting Q/C timely, offering worldwide door to door logistics solutions, product quality guarantees and defective products recall and replacement.
Our German/Danish, both Co-Owners and management team, has each more than 30 years solid experience in producing high quality components in all kinds of materials on modern CNC machines. The team has 12 years experiences in Thailand and during those years established a solid network of local connections in manufacturing of high-end, high quality machine parts and product parts in all of kinds of materials.
Danish business network meets DanThai Machinery in Thailand
DanThai Machinery Co., Ltd., owned and managed by Frank Henriksen, MD, and Karsten Brammer, Technical Director, was recently visited by a group of Danish businessmen who are part of the AndersenB2B Asia market entrepreneur network, EAFC. The group was visiting Thailand on its annual market trip. Thailand was chosen due to the positive economic development the country has experienced in recent years, the website of AndersenB2B explains. The market is very relevant for most Danish SMEs with export ambition.
DanThai Machinery Co., Ltd. is working on precision tools and are producing demanding solutions for special projects for the local as well as export markets. Both Frank Henriksen and Karsten Brammer explains that it takes time to get going in Thailand, however, if you are focussed, you will succeed. As in Denmark, the key to success is good employees.
"In Denmark, we have very professional training institutions so the human resources are at a high level already when starting. In Thailand we have to do all the training, so stay alert on maintaining a work place where everyone is happy and content", says Karsten.
"On average about 12 hours working day is quite normal, however, a portion of those hours are overtime and extra pay is due. We are 25 people here and we celebrate birthdays and conduct company outings, it helps to maintain a family feeling", explains Karsten.
"We should have done some things differently, but we would definitely invest in Thailand again, without any doubt", both partners agree to the question 'what if you had the experience, you have today'.
"We might well only cater to the Thai market in the near future", says Karsten.
"There is enough to do here, the market is constantly growing and the demand for quality is going sharply up. The price we are getting for our solutions are also very ok", Karsten concludes.
Business boosting and problem-solving networking is what andersenB2B.com is about and all the companies met on the annual trip were invited to join the growing network.
Read the full article here
Frank D. Henriksen – MD and Co-Owner of DANTHAI MACHINERY since the Company's start in 2010. Frank has 30+ years' experience in the industry based on an extensive technical education.
Karsten Brammer Technical Director of DANTHAI MACHINERY and Co-Owner since 2010. Educated as Industrial Engineer. Karsten has 30+ years' experience with CNC production.
Mrs. Siriporn Shapiro is our Office Manager and has been with us since our start in 2010.
Mrs. Siriporn Shapiro oversees all office and administrative jobs.
Miss Rattana Chuangmaneechote
Miss Rattana Chuangmaneechote is our Production and QC Manager and has been employed since 2015.
Miss Rattana Chuangmaneechote is responsible for all routines in our production including systematic maintenance of our many machines.